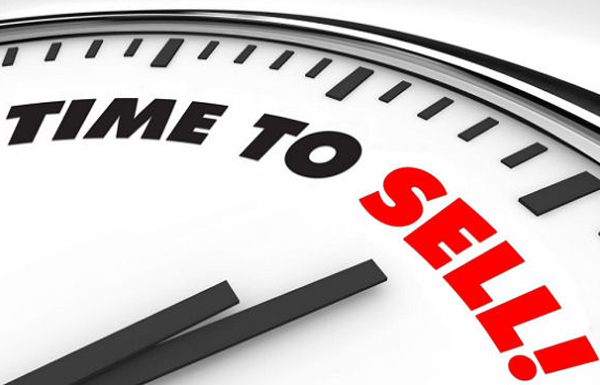 It's one of the most common questions that I get asked.  In an effort to answer the age-old question, I've put together the top 5 reasons that you should still consider selling your home in 2017!
Reason No. 1: Mortgage rates are still low
Low mortgage rates translate into lower monthly costs. The lower overall cost incentives typically entice consumers to buy homes, which is great for those individuals who are selling.  Mortgage rates have been slowly been increasing since mid-October to slightly over 4%, however, the rates for a 30-year fixed mortgage are still at a 30-year low. While we can safely assume that interest rates will likely increase in 2018, the lower rates are still one of the greatest advantages to selling in 2017!  Danielle Hale, the managing director of housing research for the National Association of Realtors® says "Mortgage rates rarely move in a straight line. They could be in the 4.6% to 4.8% range by the end of the year." Potential buyers who are armed with that knowledge might hustle to close on a home before a rate increase. The tipping point is when rates reach 5%, home prices will decrease experts say. That's when they could put the brakes on the robust real estate market.
Reason No. 2: Inventory is shrinking
Low supply and high demand lead to increased home prices? When inventory shrinks, available homes become more valuable. This economic principle applies to almost all consumer products but is even more prevalent in the residential real estate market.  To put this into perspective: In 2007, just before the housing crash, existing home inventory peaked at 4.04 million homes for sale across the country, according to the National Association of Realtors data. Fast-forward to November 2016: There were only 1.85 million homes for sale, 9.3% lower than the year before—and 54% lower than the 2007 peak. I think it is safe to say that sellers this year (2017) have the least competition over recent years. Additionally, the time those homes spent on the market has also decreased year over year. If priced correctly, the typical home should theoretically sell quickly. "Many potential sellers don't want to think about having to prep a home for showings and deal with an indefinite period of having to keep things in perfect shape," he says. "Fast-moving inventory limits that pain."
Reason No. 3: Home prices are rising
Lower inventory and greater demand have pushed up home prices. The median existing-home price in November 2016 was $234,900, up 6.8% from November 2015, when it was $220,000, according to the NAR. And that's no fluke. That was the 57th consecutive month of year-over-year gains.  Higher prices particularly benefit the seller whose property value plunged during the recession, sometimes to less than he owed. Thanks to rising prices, many homeowners whose property was underwater can now sell without suffering a big loss.  "2017 will be a rare 'balanced market' for buyers because even though mortgage rates are edging up, many sellers have recovered enough equity to be able to afford to sell," says Colby Sambrotto, president, and CEO of USRealty.com.
Reason No. 4: Job markets are strengthening
As unemployment decreases and wages (finally) increase, consumer confidence will climb. Increased confidence will spur buyers to jump into the market—which is, you guessed it—more good news for sellers.  These pieces of the puzzle create a "virtuous cycle," Smoke says. It's not a term he coined, but it's one he hasn't had a chance to use in many years.  "These things are all connected," Smoke says. "If people are confident, they're more likely to buy big-ticket items like houses and cars. And then they spend more money on other things. It reinforces the economy, creating a virtuous cycle."
The only 'bad' news for sellers
If you sell your home today, you most likely will buy another. Then, all the economic factors that worked in your favor as a seller will work against you as a buyer.  Sellers have a few options. You can rent for a while, and hope that prices come down in the future. But whatever you save on the price of a house you could surrender when mortgage rates climb to 6%—as predicted for 2019 and 2020, Smoke says.  The take-home lesson: Don't wait, because mortgage rates won't.  "There are opportunities for a seller-turned-buyer who wants to downsize in this market," Smoke says. "You can lock in financing rates that you'll never see again, and very likely make the trade-off work."